Meptagon's overseas Subsidiaries in India and Ireland – Meptagon provides comprehensive project services in the worldwide markets. We start with the initial idea, feasibility studies and concept build-up, and take the project through to final handover for validation, ready for the production plant and/or the production line:
Meptagon's Advanced technologies

 division leads projects from early stage of defining client's security needs through to a complete turnkey solution. Providing A to Z solutions in EMEA countries.
Within the

Electronics & Solar

industry, semiconductor fabs and related electronics manufacturing facilities, Meptagon has been providing complete design, supply & installation and commissioning of generation, storage, purification and distribution equipment; as well as process systems for high purity gases, chemicals, slurries and water required by the wafer processing equipment.
With vast understanding of the unique demands of industry compliance, Meptagon is a competent partner and solution provider of complete process plants or systems in the

Bio-Technology

industries – from laboratory scale up to full production size.
For the

Food & Beverages

industry, Meptagon provides design, planning, site inspection and startup services guaranteeing compliance to the highest food standards.
Desalination

plants (

Water Systems

), Meptagon offers a wide and reliable range of services, including planning, manufacturing, piping, automation, I&C, electrical & maintenance of machinery and process systems in production lines employing dangerous or sensitive materials and products.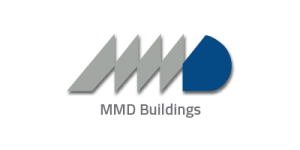 MMD Buildings – The company was founded in 1995 to build industrial properties  for leasing.
Currently MMD Buildings is engaged in real estate investments.