Meptagon's management team is comprised of the third generation of management. The team shares more than 55 years of cumulative experience in serving the process industry, leading the company to many achievements.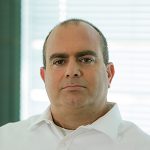 Tomer Harari
Owner and CEO
I believe we all have the ability to be creative, responsible and leaders. With that said, we need to encourage people to achieve their potential. To ensure that this goal is reached, we will always provide an equal opportunity to each one of our workers and managers.

With more than 25 years in the company, I have worked with most of the company's clients and partners in the various fields, and with their encouragement we have become leading suppliers and true partners.

"If the sky's the limit, we'll be there."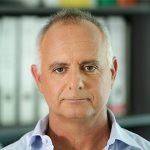 Erez Harari
DIRECTOR OF BUSINESS DEVELOPMENT
Meptagon is a market leader in the industries in which it operates, growing and expanding into additional markets and countries while maintaining stability, profitability and providing plentiful opportunities for its employees to develop on a personal level and grow together with the company.
I believe in Meptagon's ability to achieve all this while continuing to provide first-class service to its customers, all the while maintaining its business integrity.
During 30 years of professional experience, I have seen major changes in the marketplace, technologies and the business environment. It is this experience that serves Meptagon as it looks ahead and plans for tomorrow.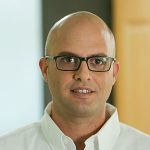 Liav Knaffo
CFO, Finance Director
I believe in being creative in finding the right balance while performing my job in the most professional way. The right balance between risk management and the need to take risks, between being professional and being practical, between my commitment to develop people and the need to make them find their own way to best express themselves. The right balance between being where I am needed and the need to create an independent process that allows me free time to think and improve things. The right balance between important and urgent, the right balance between financial, commercial and strategic decisions and the right balance which will make a difference, bring added value and take us towards excellence.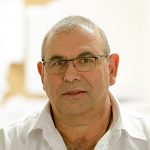 Rafi Dotan
Director of Project Execution
Born in 1958 in Moshav Haniel, Emek Hefer, Israel.As a pioneer living off the land and with over 15 years experience in the development of agriculture and tourism, I bring to the table a different and wider perspective. I love working for Meptagon. I joined the company as a site manager in 1999 and currently sit on the board of directors. I believe that the execution of a high-quality project, while maintaining safety standards, will bring good economic results and in this way build a financially strong company which will allow for constant growth.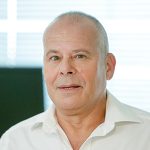 Shalom Lineal
Director of EHS and QA/QC
I believe that the company has to do it's all so that every employee returns home safely.
I therefore  create a supportive, quality-driven and fully transparent environment in which every employee strives to do their job correctly the first time and in-line with the goals of the company. I believe that a proactive approach that combines analysis of failures together with successes, as well as encouraging employees to achieve excellence while implementing correct work processes, are the key factors to ensure the safety and quality of the fabrication process.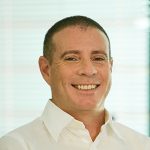 Eyal Leshem
Director of Systems and Engineering
My message to our clients is for them to focus on production and leave us to design and construct their plants for them. I believe that we should be able to guarantee our clients a complete working plant from A to Z, taking all responsibility on ourselves. This can be achieved only through perfect collaboration between our management, design and installation divisions. I believe in dialogue between our site and design teams, and encourage the site staff to be involved in the design phase, offering valuable advice and "know-how" gained from many years in the field.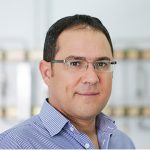 Eli Asif
Director of Semiconductors & Electronics
Text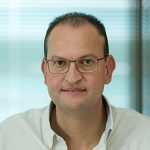 Yoram Honig
Director of Electrical and I&C
Having  worked for Meptagon for almost two decades, my goal has been, first and foremost, to give our clients the most professional and efficient service possible. This is achieved by giving our employees the best training and guidance. Our teams are carefully formed to match the project's requirements while not neglecting the importance of providing the team with a pleasant and supporting environment. Furthermore, my aim is to expand the diversity of our clients and the types of services provided by cooperating with the other departments within the company.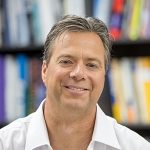 Shachar Harari
COO & SUPPLY CHAIN
I joined Meptagon in 1994 and am responsible for managing the supply chain.
The mission of my team is to increase our competitive advantage by purchasing superior products and services for the benefit of our clients. I believe Meptagon must always focus on providing support for our customers and assisting them with problem solving, thereby creating value for them.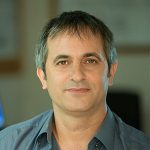 Yossi Soffer
Director, India Operations
I was appointed as project manager in Meptagon's management division in 2004. Prior to my appointment, I worked for the Israeli airlines. My work included travelling to dozens of countries around the world and, for the 7 years I worked there, I acquired a lot of experience abroad. My position provided me a better understanding of a variety of cultures in Europe, India and the Far East etc.
For the past 13 years I have provided management, construction and engineering services in Meptagon, starting from the position of project manager up to director of India operations, which has exposed me to a wide variety of clients.
I find it most challenging to adjust technical "engineering language" to suit different clients around the world.
Sofiya Biton
Human Resource HR Manager
I manage the organization's most important resource – the human one. As a mother of three children, the most valuable thing to me is family. I believe in fairness and decency and bring a family atmosphere to work in order to create a corporate culture in which employees feel like they belong  in the company.
I have a long track record of placing the right individuals in the right positions. I am in charge of implementing and applying HR processes, policies and standards in a way that fits the company's cultural environment.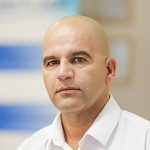 Shlomi Solomon
General Manager Endor & In.P.C
(Meptagon subsidiary)

I admire self-motivated employees who strive to create  a professional and friendly work environment. I aim for values compatible with the company and expect my employees to fully identify with the organization. I strongly believe in the power of efficient management together with quality teamwork to achieve the goals of the company and help the business succeed.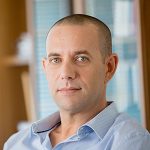 Miki Lavi
Director of Advanced Technologies
I believe in teamwork and the importance of investing in our employees by sharing information, goals and objectives. Transparency and feedback can guarantee maximum cooperation on behalf of the employees.  Listening and encouraging an employee will result in devoted and loyal workers. Management's role is to stress the importance of being a service provider while listening to the needs of the customer.
We accompany the customer throughout the project, building trust and providing professional guidance and solutions. Our mission is to achieve our goals while keeping customer satisfaction high.